BOSEWELLIA CURCUMIN COMPLEX
$53.99
90 Capsules.
Synergistic Blend Of Boswellia, Turmeric Extract, Serratiopeptidase, And Black Pepper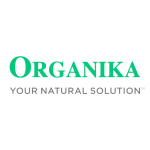 Potent multi-nutrient blend to relieve joint pain and inflammation.
Brand
Organika
Wellness is within everyone's reach
From day one, our passion for health, wellness and innovation has inspired us to create ways to make healthy living accessible and easy for everyone. We know living healthy is more than sprinkling supplements into your smoothie in the morning, so along with an evolving collection of wellness and beauty products, we offer you the necessary tools to love living healthy every day. We're your go-to guide to everything wellness, from nutrition to movement to self-care.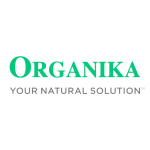 Features
Inflammation plays a key role in most chronic illnesses. Arthritis, asthma, allergies, ulcers, edema, inflammatory bowel conditions, auto-immune diseases and any state that ends with -itis all involve inflammation. With exercise, from the weekend warrior to the elite athlete, inflammation can be a regular occurence. Keeping inflammation balanced is key to preventing long-term damage and promoting proper recovery. Organika's Boswellia Curcumin Complex provides a synergistic blend of nutrients studied for their help in decreasing inflammation.
Boswellia, more commonly known as frankincense, is a type of fragrant tree resin that has been traded on the Arabian Peninsula for more than 6,000 years. In Traditional Chinese Medicine it is used to move "stagnant blood". It contains many powerful terpenes, the primary constituents of its essential oils. Frankincense is known for its anti-inflammatory, anxiety-reducing, anti-microbial, digestion-enhancing and immune boosting effects.
The turmeric root has been traditionally used in India as a cold and inflammation remedy. Its medicinal benefits come from curcumin, a naturally-occurring chemical with potent anti-inflammatory properties. Turmeric root provides a wealth of phytonutrients including curcumin, the most active and studied constituent of the root. Curcumin has shown to be very effective as a means of reducing inflammation in the body.
Black pepper, yes, the black pepper of your dinner table, is added to increase the absorption of turmeric. Adding heat and depth to the blend, it also helps soothe digestive issues.

Serratiopeptidase (also known as serrapeptase) is a proteolytic enzyme that helps in combating chronic inflammation. It has a very long history in medicine as an effective anti-inflammatory drug.
These four ingredients combined in Organika's Boswellia Curcumin Complex provide a four-way punch in decreasing inflammation.
Ingredients
MEDICINAL INGREDIENTS — EACH VEGETARIAN CAPSULE CONTAINS:
Boswellia / Indian Frankincense 10:1 Extract (Boswellia serrata – Gum oleoresin) 350 mg (Standardized to contain 40% Boswellic Acids) (Equivalent to 3500 mg dried Boswellia gum oleoresin powder)
Serratiopeptidase (Serratia marcescens (E-15)) 40,000 SU* (16.7 mg)
Turmeric Extract (Curcuma longa – Rhizome) 100 mg (Standardized to contain 95% Curcuminoids and 70% Curcumin)
Piperine (Piper nigrum) (Fruit) 3 mg
*Serratiopeptidase Unit
NON-MEDICINAL INGREDIENTS:
Brown Rice Flour
Magnesium Stearate (Non-GMO Vegetable Source)
Hypromellose / Pullulan (Vegetarian Capsule)
How to Use
RECOMMENDED DOSE — (ORAL) ADULTS ONLY:
Take 1 capsule 3 times per day. Take 2 hours after a meal.
DURATION OF USE:
Use for a minimum of 2 months to see beneficial effects. For use beyond 12 weeks, consult a health care practitioner.
CAUTIONS:
Consult a health care practitioner prior to use if you are pregnant or breastfeeding; have a gastrointestinal lesion/ulcer, gallstones or a bile duct obstruction, stomach ulcers or excess stomach acid; are taking antiplatelet medication, anticoagulant/blood thinner or anti-inflammatory medication; or are having surgery. If symptoms persist or worsen, discontinue use and consult a health care practitioner. If you are taking any other medications or natural health products, consult a health care practitioner prior to use, as black pepper/piperine may alter their effectiveness. Hypersensitivity (e.g. allergy) has been known to occur; in which case, discontinue use. Some people may experience mild gastrointestinal disturbances such as diarrhea, abdominal pain, heartburn, nausea, and vomiting; in which case, discontinue use.

FAQ
Q: How come it seems like turmeric and curcumin are everywhere these days?
A: Turmeric (and its most active compound curcumin) is one of the most studied spices in the world! There are over 12,500 peer reviewed articles studying the mechanisms and benefits of turmeric. And the more we know, the more people and conditions are proved to be helped with turmeric.
Q: Has turmeric always been used medicinally?
A: Yes, for a very long time. It has been a staple of Ayurvedic and traditional Chinese medicine for centuries. The root is also used traditionally in Asian and Indian cooking, and provides the bright yellow colour in curries.
Q: Is all inflammation bad for me?
A: Not at all, in fact, it's very important. It's the body's way of starting the clean-up and healing process when damage is occurring within. It's part of our immune response to damaged cells, irritants and pathogens. Without acute inflammation, infections and wounds would never heal. Inflammation is often characterized by heat, redness, swelling of tissues and significant pain. It's chronic inflammation that can cause problems. The leading causes of inflammation in modern times are excess stress, poor diet and lifestyle choices and other environmental factors.
Q: Are there changes I can make to my diet to help decrease inflammation?
A: Yes! Include lots of antioxidant rich produce like berries, leafy greens and tomatoes, plus ginger and tumeric in your cooking. Include omega three fatty acid-rich foods like wild salmon and sardines, ground flax seeds and walnuts. Use olive oil and grass fed butter. Avoid or decrease fried foods, refined sugar and other refined carbohydrates, commercially raised red meat, and fake fats like margarine. Avoid vegetable oils like canola oil, soy oil, or sunflower oil – high in omega-six fatty acids, that, in abundance, can contribute to inflammation.
Q: Does Organika carry other turmeric-containing products?
A: Yes! Organika's Curcumin provides turmeric on its own, for those looking to benefit from its many properties that involve more than just inflammation. And for your daily medicinal plant-based latte, Organika's Turmeric Mylk Latte will keep you healthy, especially with ongoing activity and exercise.

Only logged in customers who have purchased this product may leave a review.