Garcinia Plus
$22.99 – $32.99
By Organika
Garcinia Fruit Extract Providing 60% HCA
Supports healthy glucose metabolism. Garcinia Plus supports healthy glucose and metabolism with a combination of Garcinia Cambogia, Bromelain, Chromium, and other components essential to metabolism and weight management.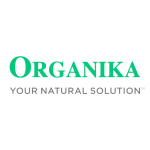 Enhance Your Routine
Helps with weight control
Blood sugar regulation
Increases energy metabolism
Reduces blood triglycerides
Brand
Organika
Wellness is within everyone's reach
From day one, our passion for health, wellness and innovation has inspired us to create ways to make healthy living accessible and easy for everyone. We know living healthy is more than sprinkling supplements into your smoothie in the morning, so along with an evolving collection of wellness and beauty products, we offer you the necessary tools to love living healthy every day. We're your go-to guide to everything wellness, from nutrition to movement to self-care.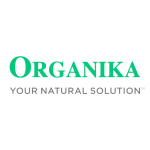 Features
Garcinia cambogia is commonly known as Malabar tamarind, a fruit that is native to India and Southeast Asia. The rind of the fruit contains hydroxycitric acid (HCA), a natural phytochemical that has been studied for its effects on appetite, reducing triglyceride fats in the blood, fat metabolism.
To increase the benefits of Garcinia cambogia, it has been combined with these awesome co-ingredients to synergistically boost the metabolism benefits.
Bromelain – a naturally-occurring protein-digesting enzyme sourced from pineapple, which helps to decrease inflammation. It also helps to improve absorption of bigger phytonutrients like HCA.
Apple cider vinegar – assists in the metabolism of fats and proteins, as well as a good source of antioxidants.
Chromium polynicotinate – a trace mineral known for its blood sugar balancing qualities. It also is known to help the body metabolize cholesterol, protein, and fat.
Spirulina – a blue green algae full of nutrients, including plant-based protein, iron and antioxidants.
Sounds like a great combination, indeed! And a great benefit for you in your blood sugar and fat balancing, healthy weight maintenance, and maximizing metabolism goals!
Ingredients
MEDICINAL INGREDIENTS — EACH CAPSULE CONTAINS:
Garcinia Fruit Extract (Garcinia cambogia) 300 mg (Providing 180 mg (60%) of Hydroxycitric Acid) Bromelain
2000 GDU1/g (An enzyme complex derived from pineapple stem, Ananas comosus) 2.4 mg (72 000 FCC PU2)
Apple Cider Vinegar (sourced from apple fruit, Pyrus malus) 60 mg
Chromium (Chromium (III) Picolinate) 100 mcg
Spirulina platensis (Whole) 80 mg
1 Gelatin Digesting Unit
2 Food Chemicals Codex Papain Unit
NON-MEDICINAL INGREDIENTS:
Microcrystalline Cellulose
Magnesium Stearate (Non-GMO Vegetable Source)
Maltodextrin
Gelatin (Capsule)
How to use
RECOMMENDED DOSE — (ORAL) ADULTS ONLY:
Take 1 capsule three times per day 30 minutes before meals.
DURATION OF USE:
For prolonged use, consult a health care practitioner.
CAUTIONS:
Consult a health care practitioner prior to use if you have a kidney disorder and/or diabetes; have gastrointestinal lesions / ulcers; are taking anticoagulant agents, anti-inflammatory agents or antibiotics; or before having surgery. Take a few hours before or after taking other medications. Do not use if you are pregnant or breastfeeding. Avoid sipping or drinking undiluted apple cider vinegar. Use cautiously in patients with osteoporosis, based on one case report. Hypersensitivity / allergy has been known to occur, in which case, discontinue use. Nausea, vomiting and diarrhea have been known to occur, in which case, discontinue use (and consult a health care practitioner). Delayed gastric emptying can lead to Gastroparesis. Theoretically, long term oral use of apple cider vinegar can decrease potassium levels, increasing the risk of toxicity of cardiac glycoside drugs such as digoxin (Lanoxin), adding to potassium-lowering effects of insulin, laxatives and diuretics such as furosemide.
Only logged in customers who have purchased this product may leave a review.